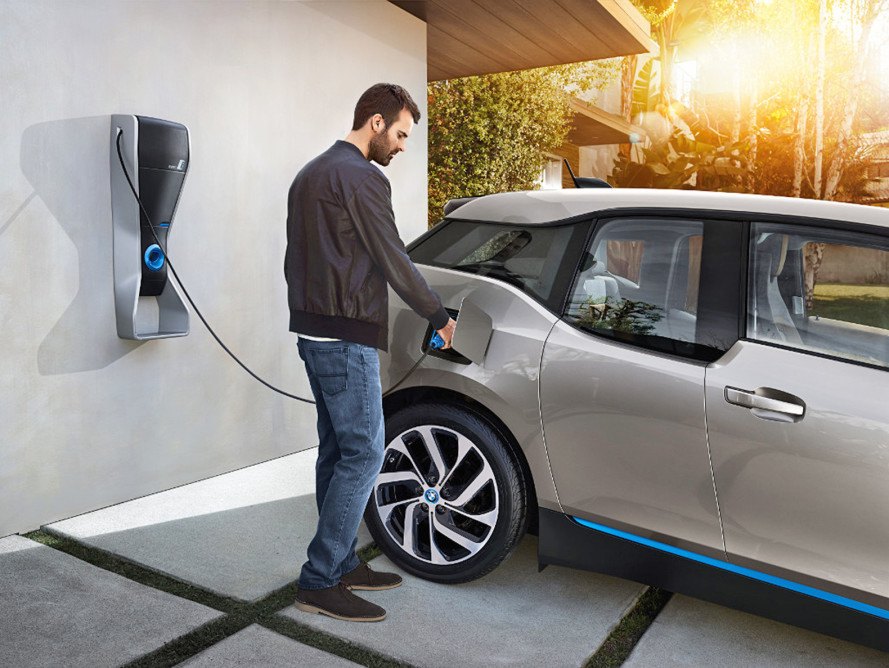 Home Charging Electric Vehicles – More Than Affordable
We've noticed an increase in queries about Electric Vehicle home charging stations, and we've been flat out putting them in. Running and charging an EV at home is both economical and convenient. We are experts in EV home charging, drive EVs ourselves, and have put together a few fast facts to get you up-to-speed, see below. Get in touch to find out more.
What's the fuss about EVs?
There are a number of factors that are leading to more drivers choosing EVs. The hype about the possible increase in petrol prices is enough for some to consider moving away from a petrol run vehicle, the infrastructure for charging EVs is improving, and there is a wider array of models being produced by car manufacturers for us to choose from.
Why put in a home charging station?
There is an increase in EVs on the road and this is leading to a higher demand at public charging stations – you could be waiting awhile at the 'pump' shall we say (the EV term is 'waiting to charge'). The convenience of having your own charging station at home can save you time, but it is the cost savings that you can really benefit from.
How much does home EV charging really cost?
This is a mystery to most so we thought we'd share a recent project with you.
To give you an idea of running costs for EV charging we recently had a home project where we set up for charging two EVs that were purchased by the home owner. By changing to EV night tariff charging both EVs only added $60-$100 to their power bill per month. Yes $60-$100 additional in total to the power bill for both cars per month! That installation in this case did also include putting in 3kW of solar panels. This enabled the home owners to capture the sun's energy to help run their cars. The client is now saving $940 per month on petrol! Taking into account the other costs of running petrol vehicles: oil changes, transmission fluid, radiator issues, battery problems, the real savings are even higher. Based on running costs the payback period for their 2 EVs is looking at around 24 months. We will be watching with interest.
Can anybody get an EV charging station installed at home?
The answer is pretty much yes, and it costs much less than you think for the hardware and installation.
If you live in an apartment, or a shared complex, there are still solutions possible we can discuss.
How long does installation take?
Within the day you'll be up and running, unless you need to upgrade your switchboard or you want to put in solar panels – then we will advise you.
Do I need to do anything to my existing switchboard?
In most cases, no.
In some cases, yes you'll need to upgrade to add further circuits. We'll advise you on this.
How much does it cost?
Send us photos of your switchboard first, and then we can take it from there.
If it is a straight forward cable run from your switchboard to your garage and your car comes with an adapter allow $400-$600 for a simple caravan type power point.
We also need to check which make and model car you have or will be getting, because not all charging stations are the same, but we can future proof you no matter what you go with now or in the future. We have installed charging points up to 7kW but there are 25kW DC type CHAdeMO wall mount options now available for home or office use if 3 phase power is available. Don't worry we will explain everything clearly once we know what you need.
Is it safe?
Yes, and with new Worksafe regulations coming up it is getting even safer. If you have any concerns or worries, let's talk about it.
Where can I charge my EV when I go out?
As EV drivers ourselves – we can give you a few tips on this! Within Auckland, and also on longer trips. The infrastructure is developing. When we're discussing your installation – we'll fill you in on everything we've found out to date. We might gather some of this info and publish it too if we get time soon.
Sold? Or Want to Know More? 
If you're sold and want to get cracking with an installation immediately call us today on 09 472-2588.
If you're curious and want to know more – put in 'Electric Vehicle' as the title of your query on our contact us form, and we'll call you within 48 hours weekdays.
Allan Lind
Founder/CEO
Lind Electric